Changes ahead: getting and maintaining registration for Design and Building Practitioners working on Class 2 buildings in NSW.
Share this article:

From 1 July 2021, Design and Building Practitioners working on Class 2 buildings need to register under a new Compliance Declaration Scheme.
Class 2 buildings refer to multi-unit, multi-storey residential buildings where people live above and below each other.
This new registration scheme is part of a reform program to restore confidence in the residential construction industry and to make sure apartments being built are trustworthy.
As a building or design practitioner, it's important you know what you need to do to get your registration in place. And there are ongoing requirements for you to maintain your registration.
Now is not the time to put your head in the sand. As 1 July quickly approaches, it's time to prepare. That way you'll ensure as smooth a transition as possible to meet the new requirements.
Who do the new changes affect?
The new legislation affects a significant number of people working in the design and building industry including:
Design practitioners

Principal design practitioners

Building Practitioners
While the changes will initially only apply to those working on Class 2 Buildings, it's expected more changes across the building and design sector will follow.
If you're working on Class 2 buildings (or buildings with a Class 2 part), you need to register. You'll then be able to declare and lodge design and building documents required to be submitted to the NSW Planning Portal.
You need to register if you meet all the following requirements:
you're a Design or Building Practitioner in one or more of the registration Classes specified.
you meet the eligibility requirements

you are working on a Class 2 building or building with a Class 2 part

you are the practitioner who will declare or lodge documents.
If you are working on a project where construction started before 1 July 2021 transitional arrangements will be in place. But you'll need to know what they are and how they'll affect your project.
Upcoming changes will also affect Professional Engineers. Details of which can be found at NSW Fair Trading.
How to become registered
Design and building practitioners can apply to register with NSW Fair Trading from 1 July 2021.
The registration process will be made easier if you take some steps to prepare. As there will be additional requirements to prove your eligibility for registration, it's important to know what they are.
You will need:
proof of identity (two types)

a police check which you can do through Service NSW National Police Certificate. Or there are providers who offer the service for a fee.

if you hold an existing licence in your field of work, make sure those licence details are up to date and match your proof of identity documents.

a copy of your degree, postgraduate degree, diploma or NVR course certificate. It's best to check the eligibility requirements as in some cases, a transcript may be required.
Learning requirements
Design and Building Practitioners need to complete and pass learning modules that form part of the registration requirements. It's a good idea to complete them before submitting your application.
Design and Building Practitioners Act 2020 learning module (available on the Construct NSW Digital Learning Platform)

The Value of Australian Standards learning module (available on the Construct NSW Digital Learning Platform).
Transition period for registration
If you lodge your registration application between 1 July 2021 - 31 December 2021 you'll be allowed to keep working until the registration is finalised. This will be known as a "deemed registration" where you're deemed eligible to work while your application is being assessed.
Don't leave applying until after 31 December 2021. If you do, you'll need to stop working on Class 2 applications and wait until your application has been assessed and approved before you can start working on Class 2 applications again.
How to maintain your registration
Regardless of the length of registration you are approved for, you'll need to fulfil a number of obligations to maintain it.
Code of Practice
To maintain registration, Design and Building Practitioners must comply with a Code of practice that sets out required professional and ethical standards.
You'll be obliged to:
act in a professional manner

act within your level of competence and expertise

maintain satisfactory level of competence

avoid conflicts of interest

maintain confidentiality
Practitioners registered in the Class of Design Practitioner – Architectural must comply with this Code of practice when declaring designs. When performing any other duties in their ordinary work as an architect they are bound by the Code of Professional Conduct in the Architects Act 2003.
Insurance
There is a two-year transitional period for insurance requirements. While adequate insurance is recommended, from 1 July 2021 to 30 June 2023, there are no additional, mandatory insurance requirements under the new scheme.
CGIB offers all relevant insurances for building designers.
Ongoing Learning
As well as the learning modules needed to be completed prior to gaining registration, there are addition ongoing learning requirements to maintain your registration
Design and Building Practitioners need to complete at least three hours of approved and relevant education and training each year to maintain registration.
Continuing Professional Development (CPD) hours must be earned by undertaking courses available from the Construct NSW Digital Learning Platform and the Australian Building Codes Board National Construction Code CPD system. Some exemptions apply for Principal Design Practitioners.
Written records, such as certificates of completion or records of attendance, should be kept as evidence.
The Continuing Professional Development guidelines provide more information.
Record Keeping
Practitioners need to keep records for at least 10 years even if they cease to be a registered practitioner.
Plan for transition
Taking some time now to plan and put in place some of the new requirements will mean a smoother transition to gaining your registration. Sorting your prior learning, insurance and licences now, will save you time when the registration process opens on 1 July.
The information provided in this article is general advice only, and is not intended to be a substitute for legal or other advice. General Advice is advice that has been prepared without considering your current objective's, financial situation or needs. Therefore, before acting on this advice, you should consider the appropriateness of the advice having regard to your current objective's, financial situation or needs. Read our complete general advice warning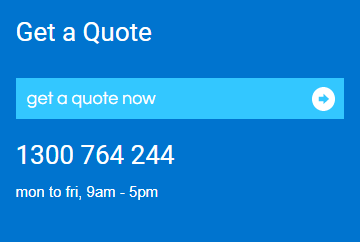 Tags: Building Designers Professional Indemnity