Archive for December 2019
Blog
Submitted: 4-Dec-2019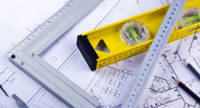 These days, anyone running or operating a business may need several different types of insurance policies to help manage the risks connected with their business. While different types of policies may seem similar, the trigger for a policy to become active may differ.
If you have Professional Indemnity (PI) Insurance - which covers you for claims by others for negligence, errors and omissions in the delivery of your professional services - you may not be aware they are what is referred to as a 'claims made' policy as opposed to 'claims occurring'.
What this means is that your policy is triggered by a claim being made against you during the period of insurance. To ensure you are covered, you must have a policy in force on the date on which the claim is being made.
...
read more