Understanding claims made polices and run off cover
Share this article:

What's the difference between claims made and claims occurring?
Claims made – is when the policy is in force on the date you become aware of an intent to sue. It's the insurer who must defend and settle the claim. It doesn't matter if you were insured by another insurer at the time the work or event took place. This type of policy is perfect for certain businesses who may provide advice over a period of time but are not able to pinpoint an exact date of the event which caused the loss. For example:
Professional Indemnity,

Professional Indemnity 'run off' (see below)
Claims Occurring - The policy in force on the date of the event is the insurer who must defend and settle the claim. If you have switched insurers since the event, it will be your previous insurer who will be sued. For example:
Employers Liability,

Public Liability
Duty of Disclosure
Before entering into any contract of insurance, you have a duty to disclose anything you may be directly aware of, or could reasonably be expected to be aware of, that may affect a decision to offer insurance. You have the same duty to disclose before you renew, extend, vary or reinstate an insurance policy.
What is Run Off Cover (or Run Off Insurance)?
Run off cover is a Professional Indemnity (PI) Insurance with an additional clause stating that the policy will not act on claims arising from any new work that you provide but is provided only for liabilities associated with previous services provided.
For example, if you retire or sell your business and there is a chance that a claim may still be made against you, you will need 'run off' insurance.
If you cease trading and your policy is not due for renewal, you will need to contact your insurer to discuss endorsing your policy declaring cover will no longer be provided for any work or service provided after this date, effectively adding the run off cover from the date.
The premiums may vary but are likely to reduce year after year as the likelihood of a claim arising lessens.
Retroactive Liability
Retroactive cover may differ between insurers so it's important you understand from when your cover applies.
You should always try to ensure that your PI policy or your run off cover policy provides for unlimited retroactive cover. At the very least, it should apply from the date you started your business. This will guarantee you are covered for any claims made for any time during the years your business was open or active.
Restrictions on the retroactive period on a run off policy limits the effectiveness of the cover.
How long should I have Run Off Cover?
The length of the run off cover you need to purchase will vary depending on your industry. It's important to assess your potential exposure based on any risks associated with your business and the likelihood that a claim will be made against you.
Some industries, have long tail liability, depending on the Statute of Limitations legislation applying to that particular claim. It has been known for a claim to be made more than 15 years after the event.
If you are unsure whether you are covered, have a chat with one of our trusted CGIB advisors.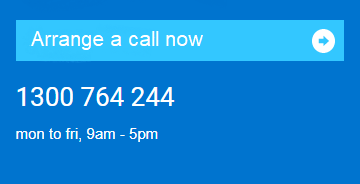 Tags: Building Designers Professional Indemnity