Making commercial business insurance simple for everyday Aussie business owners
About CGIB - your smart choice for commercial insurance brokers

CGIB makes insurance easy. With a secure and proven heritage of more than 30 years, we're proud to lead the way as an innovative commercial insurance broker where Australian businesses turn for down to earth, competitive, knowledgeable and tailored insurance advice. Proudly based in Melbourne, our team is well equipped to work with clients all across Australia.
Offering a comprehensive range of business and commercial insurance products and a great customer service experience, we deliver when it matters. After all, it's your business and reputation at stake. As a family owned business ourselves we really do understand.
Because we've been around for three decades, you directly benefit from our excellent relationship with leading insurance companies. As leading commercial insurance brokers, we use our extensive network to provide access to markets and policies that you can't access directly. Backed up by the strength of being part of the Steadfast Group. So, you can rest assured you're in safe hands all the way through from taking out a policy to being guided through your claim.
The CGIB business insurance difference

We know that choosing insurance can be time consuming and confusing. That's why at the heart of all we do is you, our customers. We're committed to always going the extra mile to provide you with personalised service, easy payment options, aligning policy dates and providing peace of mind knowing you've made the right choice for your business.
We're easy to deal with and keep our promises to you. That's the CGIB difference.
Commercial Insurance Brokers with superior service in our DNA

We're committed to making business insurance simple for everyday Australians. So you can:
Feel confident your business and personal insurance needs are taken care of
Save time researching options
Protect your assets and reputation
In life and in business, we understand that the unpredictable sometimes happen. It's these unexpected twists and turns that can sometimes be stressful – especially if we haven't planned ahead to protect our business, and ourselves.
That's why CGIB has been making insurance simple for business owners for more than 30 years. To help you secure your livelihood and have peace of mind about the future.
As commercial insurance brokers, we believe that if you have a plan for the future, then today looks a little bit brighter. We pride ourselves on making sure you have the right cover at the right price, that's just right for you.
We take the time to get to know your business and what your goals are. This way we can design insurance solutions that are always in your best interest.
We live and breathe our brand values
We live by our brand values of being down to earth, in-the-know, helpful and positive. Because insurance doesn't have to be so hard.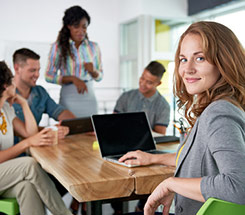 Down to earth
We're authentic, real and always come from a genuine place.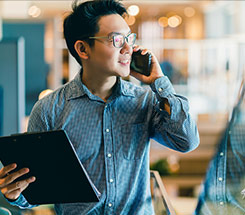 In-the-Know
We're confident in our abilities and our clients trust us to give the right advice.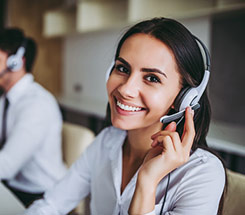 Helpful
We respond in a timely fashion and are always seeking to deliver value.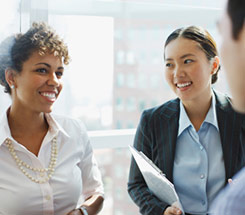 Positive
We focus on solutions, not problems, while providing a balanced point of view.
What to expect from your broker
As a broker, we are here to help with specialist knowledge and a strong panel of Insurer's we can make sure you have the right cover for YOUR business.
Insurance Brokers Code of Practice
The General Insurance Code of Practice outlines certain minimum standards of service that you should expect from insurers that have adopted the Code. The standards covered by the Code include buying and renewing insurance, claims handling and complaints handling. CGIB subscribe to The Code and we're committed to complying with it.
For more information on the General Insurance Code of Practice and our complaints process see our Complaints Page & Code of Practice page.
Keep up to date on news and insights from our blog