Changes to the residential building industry in NSW: Class 2 building industry reforms
Share this article:

Changes starting 1 July 2021 are aimed at restoring consumer confidence in the residential building industry. Buildings need to be safe and secure. And just as importantly people need to be confident that apartments being built are trustworthy.
The changes will also ensure the industry is more customer-focused, and that better data and information is retained throughout the lifespan of the building.
Now is the time to get on top of how they'll affect you and what you need to do to ensure your business has a smooth transition to the new requirements.
What are Class 2 buildings?
Typically Class 2 buildings refer to multi-unit, multi-storey residential buildings where people live above and below each other.
Mixed-use buildings
Mixed-use buildings, where part of the building is Classified as Class 2, are also affected by the changes. For example an apartment complex on top of a shopping centre will also be required to meet the new reforms as part of the building is Class 2. The new requirements will apply to all work, on all components of the mixed-use building. Not just the Class 2 part.
Conversions
NSW Fair Trading advises that if a building is converted to a Class 2 residential building or has a Class 2 part, and involves relevant building work, the legislation will apply to that work once the building is converted.
New registration schemes
Part of the reforms include two new registration schemes. One for Professional Engineers and one for Designers and Builders. The new schemes relate specifically to Class 2 related work.
Professional Engineers
From 1 July 2021, many engineers working on Class 2 buildings need to register to keep working.
If you meet all the following requirements, you'll need to register as part of the new scheme:
you're doing engineering work in either electrical, civil, geotechnical, structural, fire safety or mechanical engineering.

you meet the eligibility requirements, which includes at least five years' experience

you're working on a Class 2 building or a building that includes a Class 2 part.
It's possible for Engineers who aren't eligible to register to keep working providing they work under the supervision of someone who is registered.
Individuals, not businesses
Only individuals can apply for a Professional Engineer registration. You'll have the option of one, three or five years.
Mutual Recognition
The good news is 'mutual recognition legislation' will apply to the Professional Engineers Registration Scheme. This means Professional Engineers registered in Queensland and New Zealand, and soon Victoria, will be entitled to register in New South Wales without needing to demonstrate qualifications and experience again.
However, if they're working on any Class 2 buildings (or part thereof) in NSW, they'll need to register under the new scheme.
Designers and builders
From 1 July 2021, design and building practitioners working on Class 2 buildings need to register under a new Compliance Declaration Scheme.
This affects you if you meet all of the following requirements:
you are a Design or Building Practitioner in one or more of the Classes shown below; and

you meet the

eligibility requirements

you are working on a Class 2 building or building with a Class 2 part; and

you are the practitioner who will declare or lodge documents.
The new registration scheme for designers and builders will also change the way designers and builders operate. Relevant building designs will need to be declared with the Building Code of Australia for compliance before any building work can start. Builders must then construct according to those designs.
The NSW Planning Portal is the central location to lodge all declared designs. You'll then be advised of any requirements to rectify design issues prior to construction beginning.
Beyond ensuring standards are met and developments are compliant, this process is designed to minimise the time, cost, disappointment and stress placed on homeowners and tenants.
How to register
From 1 July 2021, both Professional Engineers and Designers and Builders can apply to register with NSW Fair Trading. Keep in mind there are ongoing registration requirements including insurance and continuing professional development.
At the moment there's only one pathway for registration. But it's expected additional pathways will be available in the future.
It will be possible for Registered Professional Engineers to also apply to be registered as a Design Practitioner. But they only need to do so if they will be declaring designs. That is signing off that the designs comply with the Building Code of Australia.
Transition to registration
1 July 2021 - 31 December 2021 will be Classified as a transitional period. If you lodge your registration application during this time, you'll be allowed to keep working until the registration is finalised. This will be known as a "deemed registration" where you're deemed eligible to work while your application is being assessed.
If you lodge your application after 31 December 2021, you'll need to stop working and wait until your application has been assessed and approved before you can start working again.
With 1 July fast approaching, start preparing. Now's the time to get in place your registration requirements including insurance to ensure a smooth transition for you and your business.
The information provided in this article is general advice only, and is not intended to be a substitute for legal or other advice. General Advice is advice that has been prepared without considering your current objective's, financial situation or needs. Therefore, before acting on this advice, you should consider the appropriateness of the advice having regard to your current objective's, financial situation or needs. Read our complete general advice warning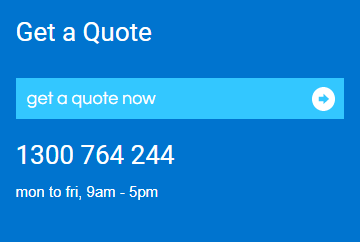 Tags: Building Designers Professional Indemnity