Your Top-Notch Checklist To Stop Tool Theft
Share this article:

Keep them locked up
Do you secure your toolbox with a lock and key? Ensure they're the type that bolt cutters and grinders won't open. Keep your toolbox locked as often as possible, whether it's in your garage or on/in your vehicle.
Suppose you prefer keeping your tools in your vehicle rather than moving them into your house or garage when not at work, consider investing in a truck outfitter to install a locking cabinet. It should have heavy-duty hinges and locks, so any would-be thief will need to make a lot of noise to access your power tools.
As well, check out hardened-steel security chains and high-quality padlocks. They're ideal for ladders and heavy-duty electric and petrol-powered equipment.
Engrave your personal info
You might be surprised how few tradies engrave their details onto their gear, be it glass, metal, or plastic. For example, in January this year, Brisbane Police said none of the recent tool thefts reported to them had recorded serial numbers or photographs. That makes it tricky for police to match recovered goods with their rightful owners. Avoid label writers to do this job, as they can be easily removed or obscured.
As well, be sure to keep copies of your receipts, owner manuals, and, where possible original packaging materials because insurers often want to see evidence of ownership. Consider a virtual toolbox for your tools, such as Tool Protect.
Be sure to permanently engrave a unique marking prominently on your tools. Include your name, initials, and driver's licence number. That's also handy to help track down your tool if someone mistakenly picks it up on site. An extra incentive is engraved tools have a lower resale value and increases the risk of a thief being arrested.
Add GPS trackers
Use epoxy, screws, or rivets to attach GPS trackers to your power tools. You'll be able to track them via a smartphone app. Those trackers take time to remove, so thieves tend to go for easier targets.
Like the sound of using your smartphone to disable your professional tools? They'd be useless in a thief's hands. As an extra deterrent, post warnings on your work vehicle/trailer and tools about this disabling feature.
Install a truck alarm system
Work trucks are more vulnerable to thefts from Friday night until Monday morning. An alarm system gives you two-way communication to show it's armed and you'll receive phone alerts when the doors open. Adding a sensing module means you'll know if someone's broken glass or attempting to jack up your vehicle.
Get your tools insured
Remember, tools are your livelihood, so when they go missing it impacts you're your productivity and ability to meet project schedules. You won't be able to claim loss of your work tools that are used in your business under your home contents policy.
We can help you protect your tools and portable equipment with customised insurance cover – it can even include stock items. Usually, this type of cover includes your equipment up to five years old, mobile equipment, and small tools. We can advise you on risk management and give you insights on how a new-for-old replacement policy could work best for you.
Typically, the tools and portable equipment policy protects you from loss or damage due to:
Fire, storm, explosion, water, malicious damage, or impact
Theft after a forced entry into your locked vehicle/building
Theft of equipment that had been securely attached by locks or padlocks to a vehicle.
However, tools and portable equipment insurance won't cover you for:
Employee theft
Faulty materials/workmanship
Unexplained inventory shortage
Theft from your unsecured vehicle
Wear and tear, gradually developing conditions, gradual cracking or scratching, even rust, oxidation, mould, insects, vermin, dry rot, mildew, contamination or pollution
Processes of drying, heating, dyeing, cleaning, or alteration to the insured item.
Consider bundling your insurance policies to increase coverage and save money. For example, you could add contractor's equipment cover to your general liability insurance or business owner's policy.
Contractor's equipment insurance will protect the tools of your trade. Not sure if your toolbox is fully protected? Let us help you review your current policy.
The information provided in this article is general advice only, and is not intended to be a substitute for legal or other advice. General Advice is advice that has been prepared without considering your current objective's, financial situation or needs. Therefore, before acting on this advice, you should consider the appropriateness of the advice having regard to your current objective's, financial situation or needs. Read our complete general advice warning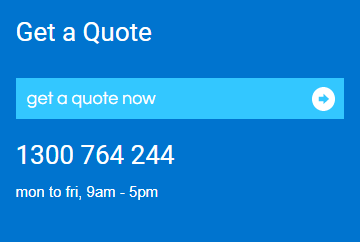 Tags: Builders