Why you need to have the right entities as named insured on your Policy

Make sure to include ALL insured names
When a business has more than one entity in an organisation, this is where things can get tricky if not set up correctly. Some companies can have a large selection of company names registered. Listing all of them on the policy is needed.
It's therefore so essential to correctly identify the parties who are covered by the policy. This should be recorded on the policy schedule.
It's most applicable when it comes to general liability, vehicle insurance, mobile plant and machinery, and claims made type insurance policies such as professional indemnity, directors and officers, and management liability policies.
What happens if a trading entity is left off?
If a trading entity is omitted from being listed on the policy, and a claim happens to be brought against that entity, it's likely you won't be protected.
Make sure you always let your broker, or insurance company, know when you add a new entity or when you make changes to your existing entity. If this changes during the policy period, you need to be proactive in ensuring the details are always up to date.
If you need to check the entity names for your business, you can use the ABN lookup tool https://abr.business.gov.au/
What can happen is that you take a policy out in your personal name, but the claim is made under your company name. So, there is a chance the claim won't be paid. Or if it is paid, you'll need to jump through a few hoops to make it happen.
What about previous businesses or entities that are closed?
You want to keep entities that you may have closed down as being named on your policy. This will ensure that if a lawsuit is filed in the future you're still covered.
Any previous businesses that you have had should also be included. For example, if you change from a sole trader to a company you want to keep both on your policy.
Quick tips for correctly listing your name
While this is not an exhaustive list here are the common ways your name is listed on a policy depending on the business structure you have in place.
Sole trader
Your insurance should be in your personal name. And if you have a trading name (registered business name) it should be included as well. For example, John Smith trading as Smith Electricians.
Partnership
This is similar to a sole trader, but both names should be listed. If the partnership has a trading name it should be listed as well. For example, John Smith & Paul Jones trading as Smith & Jones Electricians.
Company
If you are a Pty Ltd business, then your policy should show the full company name. For example, Smith Electricians Pty Ltd. If you operate under a company name that is different from your trading name you should list this as follows Smith Electricians Pty Ltd t/as Smith & Sons Electricians.
Trusts
It can get complicated when trusts are involved as there are different types. You will need to include the name of the trustee, the name of the trust and the trading name of the business. For example, John Smith ATF The Smith Family Trust t/as Smith & Sons Electricians.

If you are unsure of the name and entities that should be included in your insurance documents, speak to your deicated CGIB account manger.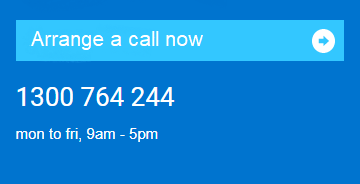 Tags: Helpful tips Insurance Policy Security current entity named insured