Rent
Submitted: 21-Aug-2019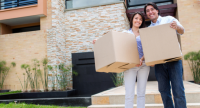 Like home insurance, landlord insurance can cover your rental property and its contents against risks like storms, floods, and fire. It can also cover the damage that tenants can cause to your contents - and even loss of rental income.
...
read more
Submitted: 10-Dec-2018

When it comes to a liability policy, you want to make sure there's no easy reason for an insurer to decline indemnity. One of the most common issues we see is not getting the name insured right on a policy.
You'd think it would be simple, right? But a lot of businesses need help in ensuring all trading entities are noted as insured on the policy schedule.
...
read more