Commercial Landlord Insurance - don't rely on a tenant to protect your assets

It's common in commercial real estate leasing for a tenant to pay various outgoings related to the building and its use for the term of their tenancy. But is it a good idea to leave the responsibility of insurance coverage to them as well?
Even with the most robust due diligence processes, there may be unforeseen actions taken by your tenant that can place your commercial property at risk. The only solution that protects you is retaining the responsibility of insurance for your property and passing on the cost of the premium to your tenant.
Commercial Landlord Insurance is the way you can do this.
Tenant actions that could put your commercial property at risk
There's no shortage of landlords that have been affected by leaving insurance decisions up to their tenant. From simple inaction through to policies being breached and cancelled, this could mean disastrous consequences for your commercial asset and financial position.
These are some of the actions by tenants that could put your property at risk.
Tenant insures building for less than full replacement value

Tenant breaches insurance conditions and policy is deemed null and void

Tenant cancels insurance policy after showing evidence of cover during lease signing

Tenant nominates a higher excess to reduce premiums and is unable to pay at claiming

Tenant provides incorrect policy information to the insurer
You may also be unable to seek information about the insurance policy due to privacy laws, public liability cover may not be extended to you, and loss of rent conditions may not be suitable for your purposes.
Make suitable and adequate insurance your priority
As a commercial property owner with leased premises, your insurance needs are different to that of your tenant.
As a landlord, you need to know that you are covered for:
Injury to the public

Theft and burglary

Fire, storm and malicious damage

Glass breakage

Machinery breakdown

Tax investigation

Loss of rent
​These are often specific to you and your premises, and you're in the best position to know what aspects you need cover for. More so than your tenant. There are insurance policies that have been developed for landlords of commercial properties to provide you with the coverage you need.
The risk of being underinsured or not insured at all
by leaving the responsibility of insurance to your tenant you are at risk of being grossly underinsured, or not insured at all. This could place you under significant financial pressure if the worst was to occur.
You can reduce the chance of being underinsured by managing your commercial property insurance policies and reviewing your insurance coverage each time you renew.
When considering your insurance options, it's important to find a policy that is appropriate and adequate to mitigate the risks that are applicable to you and your situation. We work with you to determine the unique risks you face and recommend an insurance policy that covers you in times of need.
Insurance products designed for landlords
When leasing out your commercial property, it's important to not only insure your asset, but the income that it provides for you as well. We've been in business for a long time and will ensure that we provide you with a product that can be tailored for your business, so you are fully protected and only pay for what you need. It's in your best interest to make sure the protection of your commercial assets a priority.
Get a quick online quote for Landlords Commercial Insurance here

We're here to help. With over 30 years' experience and the innovative know-how to structure an insurance policy that allows you to sleep at night, we've got you covered. Get in touch for a chat about your insurance needs today.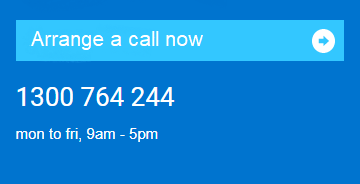 Tags: Helpful tips commercial landlord insurance tenant